Family
We have passionate and committed lawyers within our Family Law department and we are able to assist and advise clients on various issues involved in family law and ancillary matters.
STARTING A RELATIONSHIP
The start of a relationship is always an exciting time and most people tend to ignore the legal implications or financial risks associated with formal and long-term relationships. We know that dealing with these matters at the outset of a relationship is not the most romantic proposition, but it can bring you reassurance and security for the future.
Whether you are entering a civil partnership or marriage with a good financial position or intending on moving in with your partner it is essential for you to consider what will happen if the relationship were to break down.
There are a variety of ways to protect your financial position in the event of a relationship breakdown.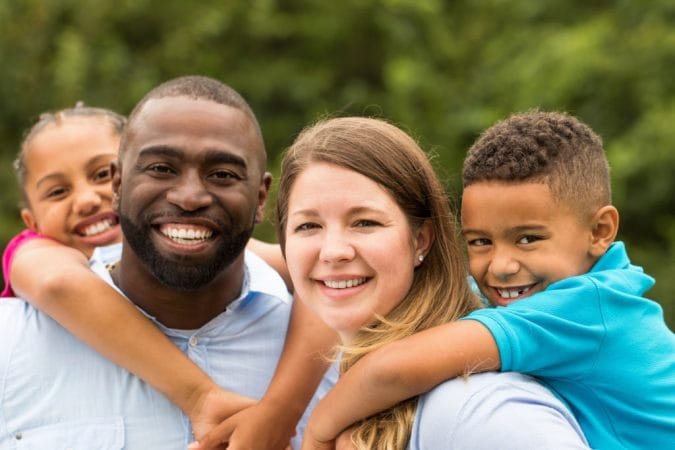 Prenuptial and Postnuptial Agreements
A prenuptial agreement is a financial agreement between couples intending on entering into a civil partnership or marriage whereas a postnuptial agreement is a financial agreement reached during a civil partnership or marriage.
Both agreements set out in detail what will happen to assets and finances in the event of dissolution or divorce.
Despite the general thinking that such agreements are not enforceable in England & Wales, the legal position and court's assessment of such agreements has changed since 2000 and there is now significant case law that recognises the enforcement of prenuptial and postnuptial agreements.
Having a prenuptial or postnuptial agreement in place will help you avoid a bitter and costly dispute in the event of a dissolution, divorce or relationship breakdown and can bring reassurance to both parties and a quick and affordable settlement if the relationship breaks down.
Cohabitation Agreements
In England & Wales, the number of unmarried and cohabiting couples has more than doubled and such relationship represents a significant proportion in the country.
If you are in a cohabiting relationship you may not be aware that if your relationship broke down your financial and housing position may be severely impacted. Under English law, despite the common misconception, there is no such thing as a common-law marriage no matter the length of the relationship, and you may find yourself being unable to claim a right to the family home or other assets.
Obtaining legal advice about this at the outset of a relationship or when you start living together can save you both a lot of stress and complications if you separate.
A cohabitation agreement can help you both reach agreement about assets, finances, outgoings and general expectations during the relationship, and how things should be dealt with in the event of a separation.
We have extensive experience in dealing with these issues and have lawyers who could assist.
ENDING A RELATIONSHIP
If you are looking for help with ending a relationship through either an annulment, dissolution or divorce our specialist solicitors can help you.
Civil Partnership Dissolution
Ending a civil partnership requires a legal procedure to be followed to ensure that the dissolution is legal – this procedure is similar to filing for divorce. It is essential that you seek legal advice from a qualified and accredited solicitor if you are thinking of separation or pursuing a dissolution or if your civil partner has already pursued this.
Divorce
If your marriage breaks down, you may be entitled to pursue a divorce or it may be that your spouse has already pursued proceedings.
To pursue a divorce, you will need to have been married for at least one year and prove that the marriage has irretrievably broken by relying on one of the following five "facts":
Unreasonable behaviour by your spouse towards you
Two-year separation with the consent of your spouse
Adultery by your spouse, if this is admitted or can be proven
Desertion by your spouse
Five-year separation
Practically, obtaining a divorce is not difficult and they are rarely defended. So long as the petition is drafted correctly and you have provided sufficient evidence to meet the criteria for the fact you rely on, the process will be relatively straightforward.
However, despite this divorce law can be complex. Recent statistics from the divorce centres and courts found that 40% of divorce petitions were refused due to errors. This is an unnecessary delay in the divorce process Furthermore, incorrect petitions that require amending will incur further costs in addition to a delay. This can be avoided if you instruct a qualified solicitor to represent and advise you.
Our expert divorce solicitors will ensure that your divorce goes through smoothly and that all the steps involved in filing for divorce and ensuring that the whole process is followed and dealt with as efficiently as possible.
Islamic Divorce
If your Islamic marriage breaks down or if you seek a divorce there is a certain legal route to pursue – which may need to be in the English courts or through religious routes. An Islamic divorce in England can be complex as certain religious marriages are not legally recognised under English law and it is essential that you obtain legal advice during the process.
Judicial Separation
If you have separated but are not ready to pursue or divorce, either for personal, practical or religious reasons, you are entitled to pursue a formal Judicial Separation which is approved by the court.
ISSUES CONCERNING CHILDREN
Relationship breakdowns can be an emotional time for most adults, but even more so for any children of the family. It is essential that any decisions being made by the parents take into consideration the needs of the children as a priority.
If you are going through a separation it is important for you to reach a clear agreement regarding the children with the other parent or relatives. If this cannot be done directly between you we are able to assist in negotiations or referrals to an independent mediator to attempt to settle any disputes and reach an amicable agreement that is in the best interests of the children.
Child Arrangement Orders (Contact and Residence)
A child arrangement order (previously known as a contact order or a residence order) can outline where and with whom children live (residence) as well as when and how often the children can see a parent or relative (contact). Such an order can also outline shared living arrangements so that both parents or another adult has shared care for the children.
International Relocation
After a relationship breakdown, one parent may choose to relocate abroad with the children, whether for employment, lifestyle or family support reasons. This is not always a straightforward process because a parent or guardian cannot simply move or travel abroad with the children unless all holders of parental responsibility provide their explicit consent.
If this is not obtained the parent or guardian intending on relocating will need to apply to court for an order permitting the relocation. There are many factors taken into account by the court when making such a decision and it must be in the best interests of the children.
Removing children from the UK without the consent of all people with parental responsibility is a criminal offence and is considered child abduction and therefore it is vital to agree with the relocation or obtain a court order to leave the country.
Parental Responsibility
Parental responsibility includes all rights and obligations a parent has towards the children. If you have parental responsibility you will be entitled to be consulted and for your consent to be obtained when any major decisions regarding the children's upbringing are being made, for example, health decisions, schools and education, religion and travel abroad.
Parents who are married automatically have parental responsibility. Unmarried father's who are registered on the birth certificate for children born from 1 December 2003 will also automatically have parental responsibility.
Fathers who are not married and not named on the birth certificate, as well as stepfathers and other relatives are entitled to seek for there to be either a parental responsibility agreement with the mother or a parental responsibility order made by the Court.
You will also automatically have parental responsibility if you have a child arrangement order (or a residence order) specifying that a child or children are to live with you.
Prohibited Steps Order
If there is a major concern regarding the upbringing of a child, or about certain decisions which are being made by a parent which are opposed, an application can be made for a court to issue an order preventing a certain thing from happening.
Such issues would include travel abroad, relocating within the UK, changing a child's name or removal of a child from the care of a person.
Specific Issue Order
If parents or guardians cannot agree on major decisions regarding a child, such as health issues, education choices, religion an application will need to be pursued for a court to make a decision on the dispute.
Again, such issues would include relocating abroad or within the UK, major medical treatment, change of a child's name and any other big decision that is likely to impact a child's upbringing.
Travel Abroad & Holidays
A further consideration that needs to be given by separated parents is holidays abroad. Legally, a parent travelling abroad with a child will need to obtain the explicit consent of all holders of parental responsibility, otherwise, a criminal offence for child abduction may be committed. Parents who have a child arrangement order for a child to live with them (or a residence order) are legally allowed to take a child out of the UK for up to one month without the need for consent.
FINANCIAL AFFAIRS
Child Maintenance and Financial Support
Whether you are married or unmarried you may be entitled to seek support from the other parent of the child in order to meet the child's reasonable needs.
Child maintenance is a legal obligation of a non-resident parent and is calculated based on the non-resident parent's gross taxable income and how often the child stays overnight with the non-resident parent, as well as if there are any other children in the care of the non-resident parent.
If you are unmarried there are options to pursue court applications for reasonable financial provision and "top-up" child maintenance in addition from the non-resident parent depending on their income.
If you are married the court's first priority when dealing with matrimonial finances is for the reasonable needs of the children to be met first.
Cohabitation Assets and Finances
Under English law, there is no such thing as a common-law marriage no matter how long the relationship or cohabitation. Most people are met with shock at the point of breakdown of their relationship when they find that they are not entitled to an equal division of the family finances.
Despite this, there is provision for certain contributions towards the family assets to be considered upon the breakdown of a relationship and if you have children together there is provision to seek financial support to meet the needs of the children.
Divorce and Matrimonial Finances
Married couples have a right to seek financial relief from each other and the courts have wide discretion in dividing assets and finances between spouses based on numerous factors. The right to seek financial relief remains open almost indefinitely and can only end if there is a court order in placed settling the finances or if the spouse seeking financial relief has remarried. It is therefore always important to consider a financial settlement at the time of divorce, even if there are limited assets or finances as this will protect your future finances.
DOMESTIC ABUSE
Injunctions & Non-Molestation Orders
An injunction or non-molestation order will protect you by preventing further abuse or contact from an abusive partner or relative. A breach of an injunction or non-molestation order is a criminal offence and if breached the party will be liable to arrest.
These injunctions can include various terms to ensure protection from abuse, such as preventing a person coming within a certain distance of your home or employment, contact by any means or encouraging other people to commit abuse.
Occupation Orders
Alongside an injunction, it may also be necessary to seek for an order to prevent a person from living or returning to the home that the victim of abuse occupies. Such an order can be made even if you do not own the home or if the tenancy is not in your name.
HOW KTS LEGAL CAN HELP YOU?
Given the complexities and importance of the above matters involving family, children and personal finances, it is always essential to seek right advice and representation from a qualified solicitor at the appropriate time and to ensure that you are fully aware of your rights and legal options.
At KTS Legal, we have knowledgeable and experienced lawyers who can assist and deal with all the above specialist areas in Family Law.
Please don't hesitate to contact us either by telephone on 020 83670505 or by email at info@ktslegal.com and we would be very glad to assist and offer professional advice.